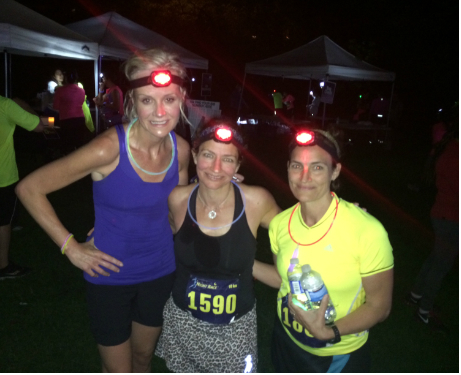 On September 6, 2014, firm partners Catherine Bruder and Krista Springstead participated in the annual Come Light Up The Night In Toronto!
The night race is a 5K and 10K run/walk through city parks at night. The firm partners were two of the estimated 2500 runners geared up with head lights that made up a moving, living, breathing, light show at Sunnybrook park.
Funds raised by the run will go to the Sunnybrook Hospital Foundation which will bring light to others at the Starlight Children's Foundation. Congratulations Catherine and Krista for running the 10k route and see you next year!